On the occasion of the 100th anniversary of the publication of Franz Kafka's famous text "The Metamorphosis," an interdisciplinary conference at UCSB brings together a wide array of scholars and artists to discuss Kafka's text in its literary-historical context, and to read it as an exploration of metamorphoses that problematize borders between species and between living organisms and machines. Kafka's text opens pressing questions in such fields as human and animal rights, old and new forms of warfare, art and technology: mimicry of animals in developments in drone warfare, bionics (exoskeletons), prostheses, and nano-technology, as well as digitally engineered perception through animal eyes.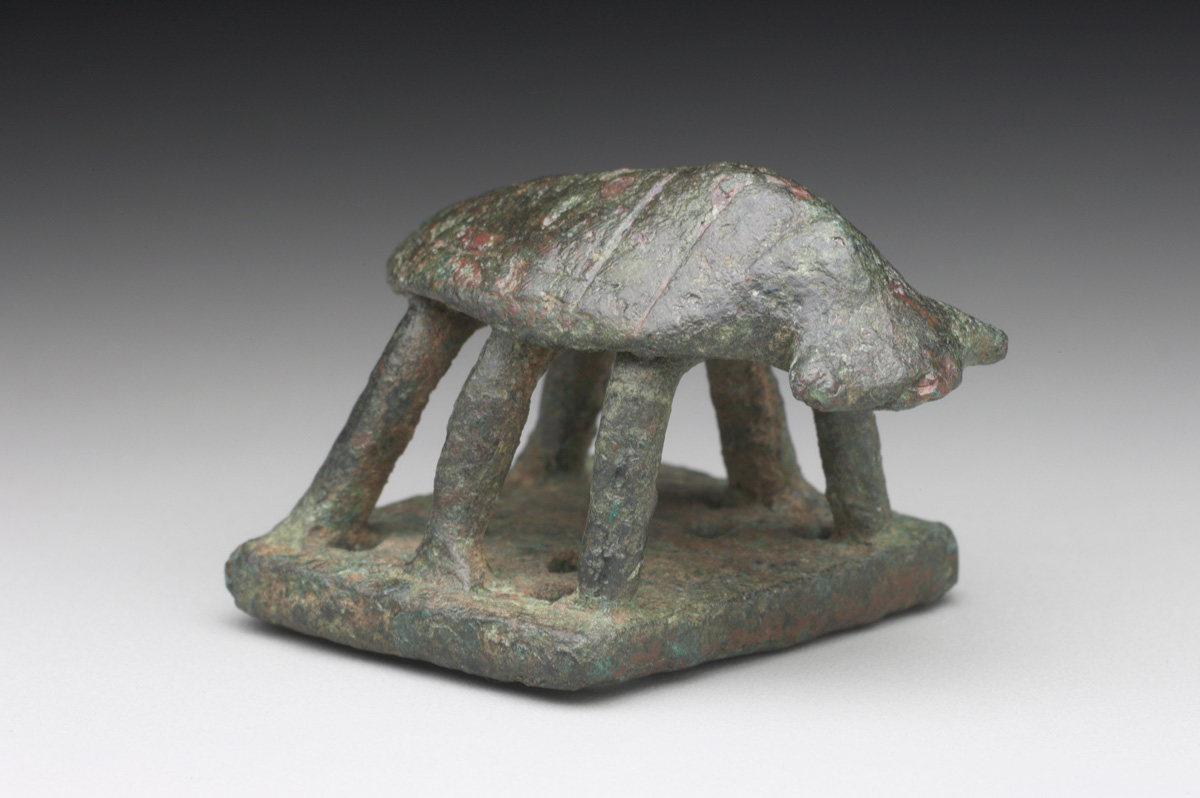 Bronze Beetle, Greek, 750BCE, Yale University Art Gallery
This conference is hosted by the Department of Germanic and Slavic Studies at the University of California, Santa Barbara. It is generously co-sponsored by The University of California Humanities Research Center and by the following agencies at UCSB: The College of Letters and Science, the College of Creative Studies, the Interdisciplinary Humanities Center, the Program of Comparative Literature, the Program in Jewish Studies, the Departments of Art, Classics, English, Film and Media, French and Italian, Religious Studies, Spanish and Portuguese, and Theater and Dance, and the Graduate Center for Literary Research.